With Voice Commands, you can now press and hold the Hinge Button on the Envision Glasses and simply speak which function you would like it open, and voila, it just opens. Sounds too good to be true? Try it for yourself!
Here's a quick video that explains voice commands in more detail:
The Hinge Button is located where the titanium frame meets the plastic body of your Envision Glasses. Found on the top of the body of the glasses. If you have trouble locating it, you can find a picture below, which you may be able to show to a sighted friend to request help.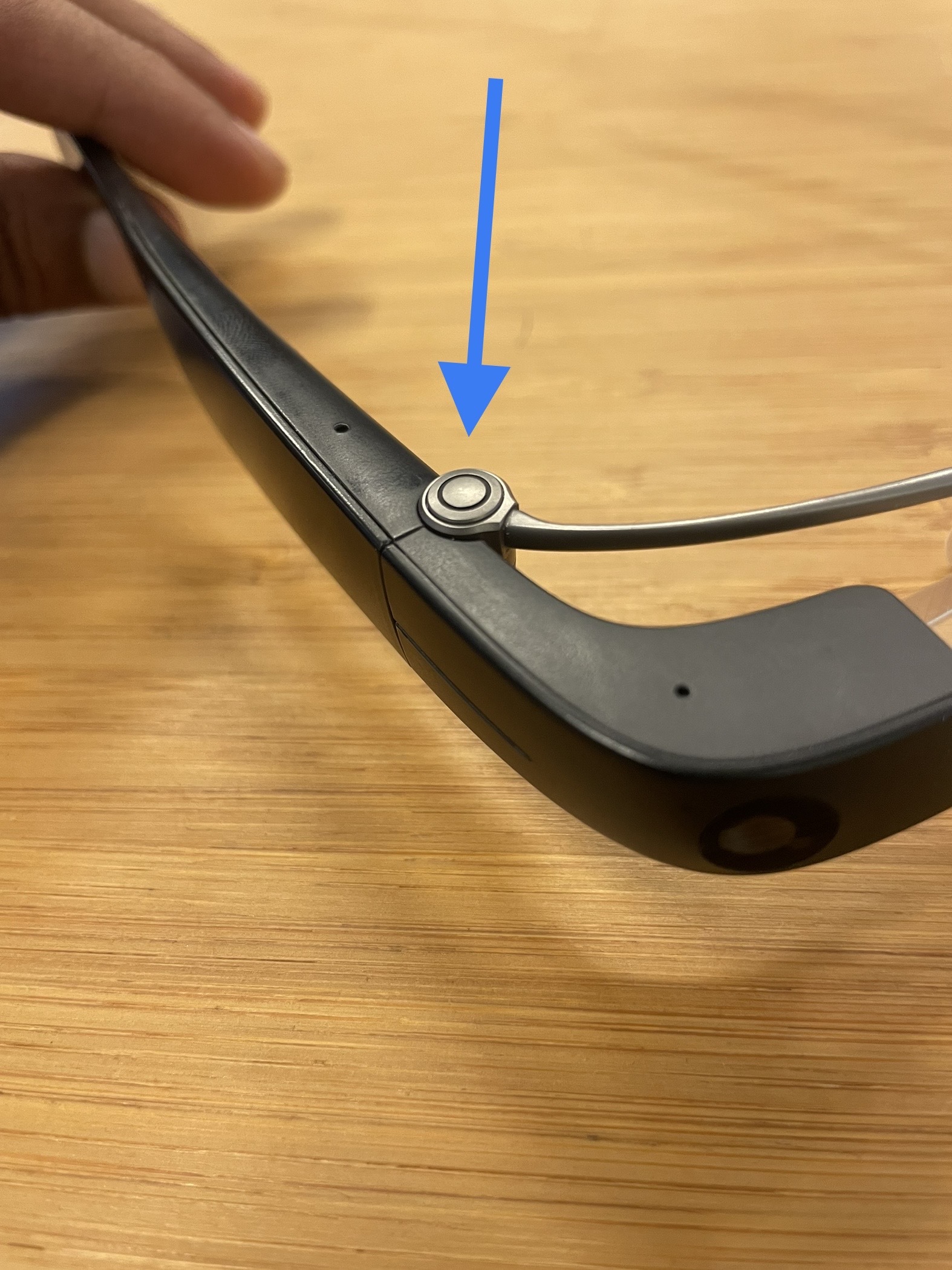 Currently, Envision Glasses will be able to recognise the following commands, only English for now:
We will continue to add more features and languages to Voice Commands and improve its ability to understand what you need. We eagerly look forward to your feedback on how you would like to see this feature evolve in the future!